Why You Need Professional Well Drilling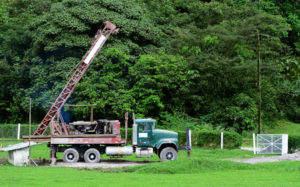 Installing a well on your property can greatly reduce your utility bills and help you become more self-sufficient. Whether you are drilling a well for the first time or your well is old and you need a new one drilled, it is a good idea to hire a professional to do the well drilling and installation. Here are some excellent reasons to hire a professional over doing it yourself.
Safety
Well drilling is dangerous business, especially if you are not familiar with the process. One small error could result in a fall, amputation, or other severe injuries. Professionals are highly trained and experienced. They also have the appropriate equipment to drill the well correctly to make it a safe venture.
Save Money
You may think that drilling the well yourself would be cheaper, but in the long run it could actually be more expensive. You could wind up buying parts that you don't need, or you might make mistakes that lead to costly repairs later. There are also permits that are required for well drilling, and if you fail to obtain them you could be facing hefty fines. Professionals have all of the right equipment to do it right the first time, as well as the knowledge to get all of the necessary permits.
Avoid Mistakes
Well drilling and installation of the well pump and accessories to get the water into your home is a complicated matter. It is not generally something that a layperson can do by watching instructional videos. A professional will know exactly the right place to drill your well, helping you avoid flooding of your property and those surrounding you. If you choose the wrong site or pump for your well, it could be a very costly and time consuming mistake.
If you are interested in putting a well on your property, hire a professional service to handle the details. Contact us today for more information or to get started.